Administrative assistant, Content marketing specialist, Jr. Software developer, Sales consultant, Support engineer i System administrator – ApexSQL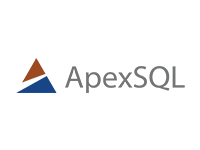 ApexSQL is a software development company that creates high-quality commercial tools for database developers and admins using Microsoft technologies. Since 2005, we've been growing our company into an industry recognized leader with over 10,000 customers worldwide.
At ApexSQL, everyone works a flexible schedule, from a location of their choice. We have no bosses. We share all success and failures.
If you enjoy personal freedom and flexibility and can manage it effectively to produce awesome results, we'd love to hear from you.
Ovom prilikom prosledili su nam konkurse za poslove:
Prijava:
U subjectu mejla naglasiti: Naziv pozicije i naziv škole (ITAcademy, BusinessAcademy, InternetAcademy, FSU i ITS).

Krajnji rok za prijavu je: 22. 1. 2019.

Samo kandidati koji uđu u uži izbor biće kontaktirani.
DOGAĐAJI
U subotu, 24. avgusta, od 11 časova pridružite nam se na besplatnom seminaru "Primeri dobre i loše prakse izrade veb-sajta". Globalizacija,... Više »

U subotu, 18. maja, od 10:00 časova pridružite nam se na besplatnom seminaru "Da li možete zarađivati koristeći blockchain i kriptovalute?".... Više »

U subotu, 27. aprila, od 10:00 časova pridružite nam se na besplatnom seminaru "Asertivnost i asertivna komunikacija u poslu".   Od... Više »
Conceived as a place where students learn about the world around them in a creative and modern way, Savremena Internatio... Više »

Penny plus d.o.o. Sarajevo je društvo sa ograničenom odgovornošću za export-import, trgovinu na veliko i malo, proizvodn... Više »

Centar za razvoj fotografije kontinuirano radi na stvaranju platforme za razvoj fotografske scene, razvoj publike i foto... Više »
Top Talent Program kompanija msg global solutions & msgNETCONOMY je namenjen studentima i diplomcima koji žele da ... Više »

Prvi specijalizovani portal za zapošljavanje mladih na privremenim i povremenim poslovima poziva Beograđane da nam se pr... Više »

Postani član najveće studentske organizacije! Najveća studentska organizacija AIESEC vrši regrutaciju novih članova! Or... Više »
Citat dana
Radije bih zabavljao ljude i nadao se da su naučili nešto , nego podučavao ljude i nadao se da se zabavljaju.
Volt Dizni