Adobe FLash - Flex Developer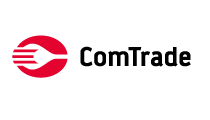 ComTrade is an international provider of IT solutions & software engineering services serving high-tech vendors, telecommunication companies, financial institutions and the public sector. At the beginning of 2011 successful business has been transferred to education field by establishing cooperation with ITAcademy.


Due to increased number of international projects, ComTrade is broadening its teams on European and USA markets and is looking for:


Adobe Flash/Flex Developer
(several positions)


With following required skills:

• Experience in Flash/Flex development
• Strong ActionScript 3 knowledge
• University degree or equivalent experience
• Fluency in spoken and written English
• Strong communication and organizational skills
• Willingness to travel

Desired:

• Knowledge of graphics editing programs (Photoshop, Illustrator…)
• Silverlight development experience
• Media development experience (video, codecs, streaming)

We offer you:

• Regular full-time employment
• A Dynamic working environment
• Personal and professional growth
• Encouragement of innovation
• Continuous interaction with latest technologies
• Stable and well organized working conditions


If you see this position as a professional chalange, apply by sending your resume and cover letter to Jobs@comtrade.com.


DOGAĐAJI
U subotu, 27. aprila, od 10:00 časova pridružite nam se na besplatnom seminaru "Asertivnost i asertivna komunikacija u poslu".   Od... Više »

U subotu, 20. april, od 12 časova pridružite nam se na besplatnoj radionici "Stres i sagorevanje na poslu – šta preduzeti i kako se... Više »

U subotu, 23. marta, od 11 časova pridružite nam se na besplatnoj radionici "Baš sve što treba da znate kada tražite posao". Nakon... Više »
Agencija OMNI GROUP BUSINESS SOLUTION osnovana je 2004. godine. Primarna delatnost Agencije je Strategijski menadžment, ... Više »

In 2012 we've started our journey into the security and cloud. Our focus was on getting as much as we could from industr... Više »

Kompanija EKO SERBIA a.d. je članica poslovne grupe Hellenic Petroleum, energetskog lidera u Grčkoj i regionu jugoističn... Više »
Prvi specijalizovani portal za zapošljavanje mladih na privremenim i povremenim poslovima poziva Beograđane da nam se pr... Više »

Postani član najveće studentske organizacije! Najveća studentska organizacija AIESEC vrši regrutaciju novih članova! Or... Više »

...I osvoji šansu da svoju ideju sprovedeš u delo! Ako imaš: - ideju koja može da doprinese rešenju društvenog ili eko... Više »
Citat dana
Diplome se kupuju, ali ne i znanje.
Anonimni autor