Assistant Editor i PHP Web Developer – MDPI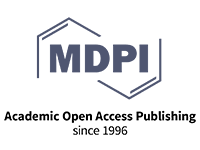 MDPI is a rapidly growing and leading publishing house of academic open access journals. Our open access journals are freely available online. All articles published in our journals are peer-refereed, i.e. quality controlled by peer researchers working on the same subject area. Headquartered in Basel, Switzerland with three large offices in China, one office in Spain and one office in Belgrade, Serbia.
Ovom prilikom prosledili su nam konkurse za pozicije:
Prijava:
Svoj CV i motivaciono pismo pošaljite na: hr-belgrade@mdpi.com.
U subjectu mejla naglasiti: Naziv pozicije i naziv škole.
Krajnji rok za prijavu je: 31. 8. 2018.
Samo kandidati koji uđu u uži izbor biće kontaktirani.