Kompanija Four Dots raspisuje konkurs za posao u Novom Sadu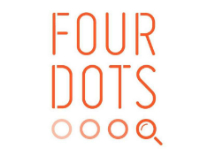 Four Dots is a digital marketing agency dedicated to helping small to medium-sized businesses attract more customers by maximizing their online exposure.
Ovom prilikom prosledili su nam konkurs za poziciju:
Prijava:
Svoj CV i motivaciono pismo pošaljite na: work@fourdots.com.
U subjectu mejla naglasiti: naziv pozicije i naziv škole (ITAcademy, BusinessAcademy, InternetAcademy i ITS)
Krajnji rok za prijavu je: 25.5.2017.
Samo kandidati koji uđu u uži izbor biće kontaktirani.