Android Developer, Front-end Web Developer, iOS Developer, System Administrator (DevOps) i UX/UI Designer/Director – MoreScreens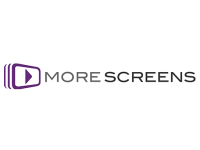 MoreScreens is an established Research & Development company specialized in Multi-Screen Video Delivery solutions and services. We combine industry-leading technology with own set of  products  to help customers build outstanding and profitable Video over IP platforms, for any purpose, on any device.
Our Multi-Screen Video Service Delivery Platform - Spectar+ is founded on a technology platform that brings all operational tasks  in a single centralized platform for simplified management, efficient reporting and more actionable results.
MoreScreens is managed by staff with over 15 years of experience in Video over IP business. We have customers of all sizes, ranging from small to large enterprise, all of which know they need a professional solution to run mission critical services and generate revenue streams.
Our core values are a journey of consistent progress with excellence & balance, integrity, creativity and competence.
Ovom prilikom prosljedili su nam konkurs za pozicije:
Prijava:
U subjectu mejla naglasiti: Naziv pozicije

Krajnji rok za prijavu je: 11. 1. 2018.

Samo kandidati koji uđu u uži izbor biće kontaktirani.
DOGAĐAJI
U subotu, 24. avgusta, od 11 časova pridružite nam se na besplatnom seminaru "Primeri dobre i loše prakse izrade veb-sajta". Globalizacija,... Više »

U subotu, 18. maja, od 10:00 časova pridružite nam se na besplatnom seminaru "Da li možete zarađivati koristeći blockchain i kriptovalute?".... Više »

U subotu, 27. aprila, od 10:00 časova pridružite nam se na besplatnom seminaru "Asertivnost i asertivna komunikacija u poslu".   Od... Više »
LINK group je vodeća multinacionalna kompanija, koja se više od 20 godina uspešno bavi profesionalnom edukacijom i serti... Više »

Srednja škola za informacione tehnologije (ITHS) je prva obrazovna ustanova u Srbiji u kojoj učenici, zahvaljujući moder... Više »

Conceived as a place where students learn about the world around them in a creative and modern way, Savremena Internatio... Više »
Top Talent Program kompanija msg global solutions & msgNETCONOMY je namenjen studentima i diplomcima koji žele da ... Više »

Prvi specijalizovani portal za zapošljavanje mladih na privremenim i povremenim poslovima poziva Beograđane da nam se pr... Više »

Postani član najveće studentske organizacije! Najveća studentska organizacija AIESEC vrši regrutaciju novih članova! Or... Više »
Citat dana
Da su Rimljani bili prinuđeni da uče latinski, nikada ne bi našli vreme da osvoje svet.
Hajnrih Hajne