Web Developer, Project Assistant i Amazon Associate – Obsidian Digital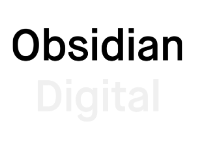 Obsidian Digital is the leading digital performance agency in Scandinavia. We consult all types of businesses in all aspects of digital marketing. More specifically, our services cover SEO, Google Ads, E-mail Marketing, Paid Social (Facebook, Snapchat, Instagram and Pinterest) and Amazon. Our clientele consists of some of Denmark's largest companies, as well as new companies, all eager to develop and accelerate their businesses. As a company we are ambitious. Our key focal points are personal and professional development, or both clients as well as colleagues, why the organizational mantra is: "We don't want to be the best – we want to stay the best".
Ovom prilikom prosljedili su nam konkurs za poziciju:
Prijava:
Link za prijavu se nalazu u opisu oglasa.

U subjectu mejla naglasiti:

 

Naziv pozicije i naziv škole (ITAcademy, BusinessAcademy, InternetAcademy i ITEP).

Krajnji rok za prijavu je:

 

23. 12. 2019.

Biće kontaktirano samo sa kandidatima koji uđu u uži izbor.
DOGAĐAJI
U subotu, 30. novembra, od 10:00, pridružite nam se na besplatnom seminaru "Upravljanje kvalitetom: Kako balansirati brz rast i kvalitet... Više »

U subotu, 23. novembra, od 9:30, pridružite nam se na besplatnom seminaru "Freelancing – say bye bye to traditional 8–16 work". Seminar... Više »

U subotu, 16. novembra, od 10:00, pridružite nam se na besplatnom seminaru "Digitalizacija poslovanja, trend ili opstanak?". Tema... Više »
Firma sa sjedištem u Sarajevu, uvoznik i distributer renomiranih Europskih proizvođača u sklopu plana razvoja i unapređe... Više »

WELCOME TO BRAINSTORM SOLUTIONS Your only stop for complete online success. SEARCH ENGINE OPTIMIZATION Technical, on-... Više »

H.art postoji od 2006. godine sa namerom da interdisciplinarnim pristupom da privredi i pojedincu jedinstveni doprinos. ... Više »
Savez studenata Fakulteta organizacionih nauka, pod pokroviteljstvom Fakulteta organizacionih nauka i kompanije MTS – Te... Više »

Od ideja koje pružaju zabavu, kao što je escape room u kutiji, do ozbiljnijih, kao što je uređaj za komuniciranje među e... Više »

Kompanija Metalac raspisala je konkurs "Zakuvaj svoj dizajn" na sajtu metalackonkurs.rs, želeći da dobije nove predloge ... Više »
Citat dana
Ko zna da ne zna, najviši je, ko misli da zna, ograničen je. Ko prepoznaje svoju ograničenost, nema granica.
Lao Ce