Alite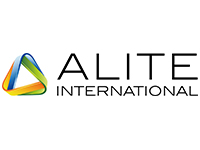 Alite International is a young, international organization guided by a management team with outstanding experience in the industry. Alite International is a knowledge and solutions company offering digital services to large industrial companies. We create, develop and implement the technology to optimize and reinvent revenue streams. Our team of highly skilled professionals has a background in international business at executive level. Full digital transformation is the core of the Alite International offering. We don't stop at half measures, but make sure that our customers are fully equipped for tomorrow's marketplace – from innovative ideas to revenue-generating technology. In a word: we deliver Digital Growth.
Alite International is constantly looking for experienced and business-driven new members of our teams in Europe. Along with the ability to deliver results, we offer very interesting compensation packages, opportunities of interesting career development and the potential to be involved in the most interesting technology and development projects that are available in our industry.
Web site: www.alite-international.com
DOGAĐAJI
U subotu, 8. aprila, od 10:00, pridružite nam se na besplatnom seminaru "Freelance – Land your first job!". Na ovom seminaru polaznici... Više »

BESPLATAN SEMINAR: OD PROGRAMERA, PREKO MENADŽERA DO LIDERA U subotu, 25. marta, od 11:00, pridružite nam se na besplatnom seminaru... Više »

U subotu, 11. marta, od 10:00, pridružite nam se na besplatnom događaju "Neka 2023. bude izvanredna – izazov za najuspješniju godinu... Više »
IPlumVPN B.V. Mi u kompaniji IPlumVPN B.V. težimo da omogućimo ljudima i preduzećima da ostvare svoj pun potencijal t... Više »

Wiener Stadtische osiguranje a.d.o. Wiener Städtische osiguranje a.d.o. Beograd je član Vienna Insurance Group-e čiji p... Više »

ZIRA je produktna IT kompanija u BiH, globalno priznata u okviru telekom industrije. Kompanija posluje sa preko 50 telek... Više »
Brzi intervjui sa najatraktivnijim poslodavcima u regionu na sajmu zapošljavanja LINK2job Drage koleginice i kolege, po... Više »

U subotu, 1. 10. 2022. godine, u organizaciji Centra za razvoj karijere, održano je finale Case Study Competitiona, jedi... Više »

Savez studenata Fakulteta organizacionih nauka, pod pokroviteljstvom Fakulteta organizacionih nauka, jedanaesti put po r... Više »
Citat dana
Oči i uši su ljudima loši svedoci ako im duh nije obrazovan.
Heraklit
Ne propustite obaveštenje o besplatnim seminarima!
Unesite Vaš e-mail i budite obavešteni o besplatnim seminarima, radionicama i drugim događajima koji vam mogu pomoći da nađete posao i razvijete svoju karijeru!