App IT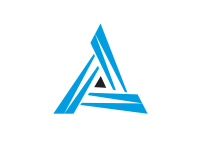 We were founded in 2017 with a mission to create software that excites! Our solutions aim to optimize business processes and give better control of company management. We offer wide range of software solutions from classic desktop applications, web sites, web shops, web applications to smartphone apps.
We strongly believe that future is now and that we can app any possible human need, so if you want to hop on to our train to future feel free to contact us!
Future is now - App IT!
DOGAĐAJI
U subotu, 9. maja, u organizaciji Centra za razvoj karijere, biće emitovan live stream seminara "Motivacija, inspiracija i prevladavanje... Više »

U subotu, 2. maja, u organizaciji Centra za razvoj karijere, biće emitovan live stream seminara "Primeri dobre i loše prakse izrade... Više »

U subotu, 25. aprila, u organizaciji Centra za razvoj karijere, biće emitovan live stream seminara "Zašto i kako digital?", a predavač... Više »
Kompanija Almaks osnovana je 80-tih godina prošlog veka od strane inženjera koji su u okviru tadašnjeg Instituta za prim... Više »

Svoje poslovne aktivnosti kompanija Trizma realizuje u okviru BPTP (Business Processes and Technology Provider) biznisa.... Više »

Digital Marketing & Communications je zvanični Google Partner u Srbiji i full service agencija za digitalni marketin... Više »
Privredni forum mladih u saradnji sa Beogradskom otvorenom školom i Institutom za razvoj i inovacije, a u okviru projekt... Više »

Kandidatima za posao na raspolaganju je beskontaktni sistem procesa selekcije i zapošljavanja U svetlu izmena načina pos... Više »

Tražite najbolji način da unapredite svoju karijeru biznis lidera? Ovaj onlajn-događaj vam omogućava da istražite moguć... Više »
Citat dana
Kada se tema sasvim istroši, usmeravamo se na pravi put.
Piter Druker