HolidayPirates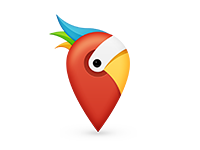 Founded in 2011, the HolidayPirates Group is one of the fastest growing international travel companies, offering the best deals on cheap flights, hotels, and packages through its multiple travel portals.
HolidayPirates has more than 120 employees from 27 different countries, operating across 11 websites in 7 different languages. We currently have a presence in Germany, UK, Netherlands, Austria, Italy, Poland, France, Spain, Switzerland, and most recently, the USA. 


As a new member of the HolidayPirates Group, Pirate Technologies d.o.o was founded by the group in Belgrade in late 2015. The base was established for further investments in new technology and the advancement of their own product.
Web site: www.holidaypirates.com
DOGAĐAJI
U subotu, 9. maja, u organizaciji Centra za razvoj karijere, biće emitovan live stream seminara "Motivacija, inspiracija i prevladavanje... Više »

U subotu, 2. maja, u organizaciji Centra za razvoj karijere, biće emitovan live stream seminara "Primeri dobre i loše prakse izrade... Više »

U subotu, 25. aprila, u organizaciji Centra za razvoj karijere, biće emitovan live stream seminara "Zašto i kako digital?", a predavač... Više »
Svoje poslovne aktivnosti kompanija Trizma realizuje u okviru BPTP (Business Processes and Technology Provider) biznisa.... Više »

Digital Marketing & Communications je zvanični Google Partner u Srbiji i full service agencija za digitalni marketin... Više »

Firma Militaria je srpski zastupnik brendova YDS, najvećeg evropskog proizvođača vojnih čizama, kao i brenda Pentagon S.... Više »
Privredni forum mladih u saradnji sa Beogradskom otvorenom školom i Institutom za razvoj i inovacije, a u okviru projekt... Više »

Kandidatima za posao na raspolaganju je beskontaktni sistem procesa selekcije i zapošljavanja U svetlu izmena načina pos... Više »

Tražite najbolji način da unapredite svoju karijeru biznis lidera? Ovaj onlajn-događaj vam omogućava da istražite moguć... Više »
Citat dana
Svaki školarac je sada upoznat sa onim istinama za koje je Arhimed žrtvovao život.
Ernest Renan