Internship at eFront - Software Support Consultant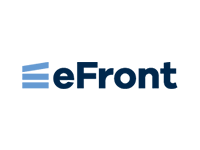 This internship is for students in their final year of bachelor's or master's studies. The program is designed to introduce interns to our business and train them for a future job. If you would like to be a link between business and technology, between clients and programs, we would like to meet you!
You are:
A Final year student: Faculty of Economics, Faculty of Mathematics, Faculty of Organizational Science or related

Fluent in English (both oral and written)
Familiar with SQL (any additional program language would be a plus)
Your tasks will include:
Developing advanced skills and knowledge in business, functional and technical areas

Analyzing and resolving client requests in Web-supported platform (eFrontInvest software solution)
Working in shifts in order to support clients worldwide
We are offering:
Paid internship with a clear career development plan

The chance to work in a company that has 750+ employees but still has that "startup" spirit!
The opportunity to learn from your mentor and senior people from our eFrontInvest team
Meet our team and find out more about us
Please send your applications (resume, a cover letter is not mandatory) to jozjacic@efront.com.
We look forward to meeting you!
DOGAĐAJI
U subotu, 11. jula, od 10 časova, pridružite nam se na besplatnom vebinaru "Napredne prodajne vještine: Tajne komuniciranja i savladavanja... Više »

U utorak, 7. jula, od 17 časova, pridružite nam se na besplatnom seminaru "Kontroling i finansijski izvještaji". Svi oni koji nisu... Više »

U subotu, 20. juna, od 11 časova, pridružite nam se na besplatnom seminaru "Kako postati dobar copywriter". Da li ste se oduvek na... Više »
Granity Ventures focuses on developing new technology so that people can build and create more. Unlocking peoples potent... Više »

Marketinska agencija Poliplan 1to1 osnovana 2006. godine postala je lider i to ne samo među BTL agencijama već kao agenc... Više »

Joule Performance (Littlebit group) je uspješna kompanija za proizvodnju i prodaju hardverskih komponenti i gotovih racu... Više »
Social Impact Award je takmičenje ideja i edukativni program za mlade koji razvija i implementira inovativna rešenja za ... Više »

Privredni forum mladih u saradnji sa Beogradskom otvorenom školom i Institutom za razvoj i inovacije, a u okviru projekt... Više »

Kandidatima za posao na raspolaganju je beskontaktni sistem procesa selekcije i zapošljavanja U svetlu izmena načina pos... Više »
Citat dana
Bolje je naučiti i nepotrebno, nego ništa.
Anonimni autor