Media Works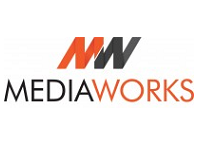 MediaWorks is an IT/media company, created by passionate people with both traditional and digital media backgrounds. Our founders have had important roles in launching print magazines, web portals, and media apps, as well as group buying portals and bringing them to leading positions in three different markets. Our full focus is on developing a digital publishing platform which gives media companies a tool to create striking digital publications in a simple, quick, and affordable way.
We are based in Belgrade - and we love our city - but were conceived as a global company from the start and that is how we try to look on the way we play, on the way we work, and on the world itself. If you are an IT/media aficionado and have above average talents in development, marketing, sales, or design, and believe it is possible to create a globally superior product and take over the world of digital publishing from Belgrade, then we would love to hear from you.

Web page: www.mediaworks.io
DOGAĐAJI
U subotu, 8. aprila, od 10:00, pridružite nam se na besplatnom seminaru "Freelance – Land your first job!". Na ovom seminaru polaznici... Više »

BESPLATAN SEMINAR: OD PROGRAMERA, PREKO MENADŽERA DO LIDERA U subotu, 25. marta, od 11:00, pridružite nam se na besplatnom seminaru... Više »

U subotu, 11. marta, od 10:00, pridružite nam se na besplatnom događaju "Neka 2023. bude izvanredna – izazov za najuspješniju godinu... Više »
IPlumVPN B.V. Mi u kompaniji IPlumVPN B.V. težimo da omogućimo ljudima i preduzećima da ostvare svoj pun potencijal t... Više »

Wiener Stadtische osiguranje a.d.o. Wiener Städtische osiguranje a.d.o. Beograd je član Vienna Insurance Group-e čiji p... Više »

ZIRA je produktna IT kompanija u BiH, globalno priznata u okviru telekom industrije. Kompanija posluje sa preko 50 telek... Više »
Brzi intervjui sa najatraktivnijim poslodavcima u regionu na sajmu zapošljavanja LINK2job Drage koleginice i kolege, po... Više »

U subotu, 1. 10. 2022. godine, u organizaciji Centra za razvoj karijere, održano je finale Case Study Competitiona, jedi... Više »

Savez studenata Fakulteta organizacionih nauka, pod pokroviteljstvom Fakulteta organizacionih nauka, jedanaesti put po r... Više »
Citat dana
Ako u životu ne želimo učiniti ništa vredno, neznanje je blaženstvo.
Nepoznati autor
Ne propustite obaveštenje o besplatnim seminarima!
Unesite Vaš e-mail i budite obavešteni o besplatnim seminarima, radionicama i drugim događajima koji vam mogu pomoći da nađete posao i razvijete svoju karijeru!