Privax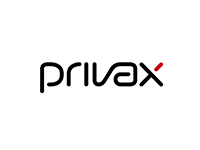 Privax is a company based in Soho, London, UK, established to hold and develop brands focussed on the internet privacy and security market. Privax's main consumer facing product is www.hidemyass.com.

In May 2015, Privax was acquired by AVG Technologies. You can read about the acquisition here: http://now.avg.com/avg-acquires-privax/

HideMyAss! provides free and paid services for the online privacy, security and anonymity market. Our most popular free service is our browser based web proxy (global audience of 8 million unique visitors per month), and our most popular paid service being our VPN encryption service (over 250,000 active paying subscribers).

AVG is the online security company providing leading software and services to secure devices, data and people. AVG's award winning technology is delivered to over 200 million active users world-wide. AVG's Consumer portfolio includes internet security, performance optimization, and personal privacy and identity protection for mobile devices and desktops. The AVG Business portfolio - delivered by managed service providers, VARs and resellers - offers IT administration, control and reporting, integrated security, and mobile device management that simplify and protect businesses.
Web site: www.privax.com
DOGAĐAJI
U subotu, 8. aprila, od 10:00, pridružite nam se na besplatnom seminaru "Freelance – Land your first job!". Na ovom seminaru polaznici... Više »

BESPLATAN SEMINAR: OD PROGRAMERA, PREKO MENADŽERA DO LIDERA U subotu, 25. marta, od 11:00, pridružite nam se na besplatnom seminaru... Više »

U subotu, 11. marta, od 10:00, pridružite nam se na besplatnom događaju "Neka 2023. bude izvanredna – izazov za najuspješniju godinu... Više »
IPlumVPN B.V. Mi u kompaniji IPlumVPN B.V. težimo da omogućimo ljudima i preduzećima da ostvare svoj pun potencijal t... Više »

Wiener Stadtische osiguranje a.d.o. Wiener Städtische osiguranje a.d.o. Beograd je član Vienna Insurance Group-e čiji p... Više »

ZIRA je produktna IT kompanija u BiH, globalno priznata u okviru telekom industrije. Kompanija posluje sa preko 50 telek... Više »
Brzi intervjui sa najatraktivnijim poslodavcima u regionu na sajmu zapošljavanja LINK2job Drage koleginice i kolege, po... Više »

U subotu, 1. 10. 2022. godine, u organizaciji Centra za razvoj karijere, održano je finale Case Study Competitiona, jedi... Više »

Savez studenata Fakulteta organizacionih nauka, pod pokroviteljstvom Fakulteta organizacionih nauka, jedanaesti put po r... Više »
Citat dana
Da bi neko saznao šta i ti znaš, treba da ga pronadeš i nauciš.
Anonimni autor
Ne propustite obaveštenje o besplatnim seminarima!
Unesite Vaš e-mail i budite obavešteni o besplatnim seminarima, radionicama i drugim događajima koji vam mogu pomoći da nađete posao i razvijete svoju karijeru!