Privax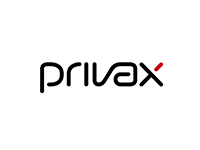 Privax is a company based in Soho, London, UK, established to hold and develop brands focussed on the internet privacy and security market. Privax's main consumer facing product is www.hidemyass.com.

In May 2015, Privax was acquired by AVG Technologies. You can read about the acquisition here: http://now.avg.com/avg-acquires-privax/

HideMyAss! provides free and paid services for the online privacy, security and anonymity market. Our most popular free service is our browser based web proxy (global audience of 8 million unique visitors per month), and our most popular paid service being our VPN encryption service (over 250,000 active paying subscribers).

AVG is the online security company providing leading software and services to secure devices, data and people. AVG's award winning technology is delivered to over 200 million active users world-wide. AVG's Consumer portfolio includes internet security, performance optimization, and personal privacy and identity protection for mobile devices and desktops. The AVG Business portfolio - delivered by managed service providers, VARs and resellers - offers IT administration, control and reporting, integrated security, and mobile device management that simplify and protect businesses.
Web site: www.privax.com
DOGAĐAJI
U subotu, 22. avgusta, od 10 časova, pridružite nam se na besplatnom seminaru "Kako funkcioniše motivacija svjetskih šampiona i kako... Više »

U subotu, 15. avgusta, od 10 časova, pridružite nam se na besplatnom vebinaru "Moć prodaje i uspješnog poslovanja". Cilj radionice... Više »

U subotu, 8. avgusta, od 10 časova, pridružite nam se na besplatnom vebinaru "Koje su sličnosti između moderne kosmologije i ponašanja... Više »
Mi smo LINKgroup, misijom vođena kompanija. Sa velikom strašću i ambicijom želimo da pomognemo našim korisnicima da post... Više »

Kolektiv d.o.o. je inovativna i dinamična konsultantska kompanija i vodeća agencija za posredovanje pri zapošljavanju u ... Više »

Mi smo LINKgroup, misijom vođena kompanija. Sa velikom strašću i ambicijom želimo da pomognemo našim korisnicima da post... Više »
Social Impact Award je takmičenje ideja i edukativni program za mlade koji razvija i implementira inovativna rešenja za ... Više »

Privredni forum mladih u saradnji sa Beogradskom otvorenom školom i Institutom za razvoj i inovacije, a u okviru projekt... Više »

Kandidatima za posao na raspolaganju je beskontaktni sistem procesa selekcije i zapošljavanja U svetlu izmena načina pos... Više »
Citat dana
Ako vodimo računa o minutima, godine ce brinuti same o sebi.
Bendžamin Frenklin