SFI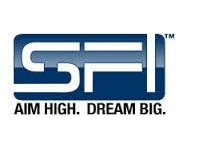 SFI (Strong Future International) Marketing Group was launched in 1998. Starting with just one product, sold only in the United States, SFI has now grown to more than 90,000 products and services (and growing daily) sold in more than 190 countries around the world.

SFI was created to allow anyone with a computer and Internet access the opportunity to tap into the worldwide e-commerce revolution. Anyone of legal age in his or her country can become an SFI affiliate for free by filling out an online registration form. There is no obligation or purchase requirements of any kind.

Once registered, affiliates are provided with professional Websites for marketing SFI's products on the Internet. SFI also provides all necessary sale support services, such as customer service, payment processing, and product shipment – all at no cost to the affiliate. For each sale generated, SFI pays the referring affiliate a commission. Additional commissions can be earned by building and leading affiliate groups.
DOGAĐAJI
U subotu, 8. aprila, od 10:00, pridružite nam se na besplatnom seminaru "Freelance – Land your first job!". Na ovom seminaru polaznici... Više »

BESPLATAN SEMINAR: OD PROGRAMERA, PREKO MENADŽERA DO LIDERA U subotu, 25. marta, od 11:00, pridružite nam se na besplatnom seminaru... Više »

U subotu, 11. marta, od 10:00, pridružite nam se na besplatnom događaju "Neka 2023. bude izvanredna – izazov za najuspješniju godinu... Više »
IPlumVPN B.V. Mi u kompaniji IPlumVPN B.V. težimo da omogućimo ljudima i preduzećima da ostvare svoj pun potencijal t... Više »

Wiener Stadtische osiguranje a.d.o. Wiener Städtische osiguranje a.d.o. Beograd je član Vienna Insurance Group-e čiji p... Više »

ZIRA je produktna IT kompanija u BiH, globalno priznata u okviru telekom industrije. Kompanija posluje sa preko 50 telek... Više »
Brzi intervjui sa najatraktivnijim poslodavcima u regionu na sajmu zapošljavanja LINK2job Drage koleginice i kolege, po... Više »

U subotu, 1. 10. 2022. godine, u organizaciji Centra za razvoj karijere, održano je finale Case Study Competitiona, jedi... Više »

Savez studenata Fakulteta organizacionih nauka, pod pokroviteljstvom Fakulteta organizacionih nauka, jedanaesti put po r... Više »
Citat dana
Da bi neko saznao šta i ti znaš, treba da ga pronadeš i nauciš.
Anonimni autor
Ne propustite obaveštenje o besplatnim seminarima!
Unesite Vaš e-mail i budite obavešteni o besplatnim seminarima, radionicama i drugim događajima koji vam mogu pomoći da nađete posao i razvijete svoju karijeru!