Software Engineering Manager i Linux Network Engineer – BlueGrid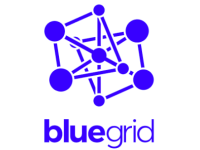 In 2012 we've started our journey into the security and cloud. Our focus was on getting as much as we could from industry leaders and eagerly participating in evangelizing the secure cloud. Every day scope of activity was to assist users in implementation of CDN service, debug all kinds of issues and offer concrete solution to what's been the pain point. Throughout the years we've grown into cloud specialized consultation company which could have design and implement large scale networks across the globe and implement any custom automation required for staff to maintain it.
In 2017 we've packed all the experience our team members and, later to become, partners had into BlueGrid as a brand that we are going to promote as our mission to empower companies to become best version of themselves. This experience led us to become more involved into security aspects of internet and to become a part of different startups helping companies grown, shape and reshape into leaders in their industries. Our teams are working on variety of different projects from presentational through financial to large platform management portals. Being on top of current trends in information industry pushes our reach further and lets us be professionals our clients need us to be.
Our goal is constantly changing and keeping the fast pace in front of us so we are always learning and developing ourselves. Vision we have is under the umbrella of our clients success.
Ovom prilikom prosledili su nam konkurs za pozicije:
Prijava:
Klikom na oglas dolazi se do forme za prijavu.
Krajnji rok za prijavu je: 14. 5. 2020.
Biće kontaktirano samo sa kandidatima koji uđu u uži izbor.
DOGAĐAJI
U subotu, 12. juna, od 11:00 časova, pridružite nam se na besplatnom seminaru "Kako izgraditi karijeru u kopirajtingu".   Da li ste... Više »

U petak i subotu, 21. i 22. maja, pridružite nam se na besplatnom seminaru "Storytelling".   Menadžeri u kompanijama širom svijeta... Više »

U subotu, 15. maja, od 11:00 časova, pridružite nam se na besplatnom seminaru "Internet marketing i SEO aktivnosti u funkciji ostvarivanja... Više »
Mi smo LINKgroup, misijom vođena kompanija. Sa velikom strašću i ambicijom želimo da pomognemo našim korisnicima da post... Više »

Kompanija Almaks osnovana je 80-tih godina prošlog veka od strane inženjera koji su u okviru tadašnjeg Instituta za prim... Više »

Orion telekom je finansiran od Evropske banke za rekonstrukciju i razvoj, kao i od najvećih evropskih hedž fondova koji ... Više »
Bliži se leto! Već razmišljaš šta ćeš raditi kada očistiš godinu i da li ćeš i ovo leto provesti sadruštvom iz kraja? Za... Više »

Želiš li da se stručno usavršavaš na praksi u inostranstvu i da pritom najlepše studentskedane provedeš u inostranoj zem... Više »

Tradiciju ne treba prekidati, pa shodno tome, Savez studenata Fakulteta organizacionih nauka ove godine po deveti put or... Više »
Citat dana
Obrazovanje je progresivno saznavanje sopstvenog neznanja.
Vil Djurant