Product Specialist, Investment Data Analyst-Luxembourg, Implementation Consultant, Implementation Consultant-Intern i Investment Data Analyst-Intern – eFront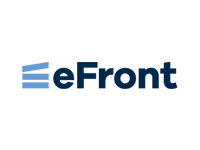 eFront is a leading software provider of end-to-end solutions dedicated to the financial industry. eFront's solutions for cross-asset classes serve more than 800 customers in 48 countries, including companies in the private equity, real estate investment, banking and insurance sectors. Founded in 1999, eFront has offices in New York, Montreal, Belgrade, Boston, London, Jersey, Paris (HQ), Dubai, Singapore, Hong Kong and Beijing amongst our 20 global locations.
Ovom prilikom prosledili su nam konkurs za poslove:
Prijava:
Klikom na 

oglas

 dolazi se do forme za prijavu.

U subjectu mejla naglasiti: Naziv pozicije i naziv škole (ITAcademy, BusinessAcademy, InternetAcademy, FSU i ITS).

Krajnji rok za prijavu je: 28. 3 .2019.

Samo kandidati koji uđu u uži izbor biće kontaktirani.
DOGAĐAJI
U subotu, 27. aprila, od 10:00 časova pridružite nam se na besplatnom seminaru "Asertivnost i asertivna komunikacija u poslu".   Od... Više »

U subotu, 20. april, od 12 časova pridružite nam se na besplatnoj radionici "Stres i sagorevanje na poslu – šta preduzeti i kako se... Više »

U subotu, 23. marta, od 11 časova pridružite nam se na besplatnoj radionici "Baš sve što treba da znate kada tražite posao". Nakon... Više »
JOORNEY LLC is a privately-held global business writing services company headquartered in Miami. The company provides a ... Više »

Generali Osiguranje Srbija je druga najveća osiguravajuća kompanija na domaćem tržištu osiguranja, na kojem brižljivo gr... Više »

eFront is a leading software provider of end-to-end solutions dedicated to the financial industry. eFront's solutions fo... Više »
Postani član najveće studentske organizacije! Najveća studentska organizacija AIESEC vrši regrutaciju novih članova! Or... Više »

...I osvoji šansu da svoju ideju sprovedeš u delo! Ako imaš: - ideju koja može da doprinese rešenju društvenog ili eko... Više »

Studentska organizacija Matematičkog fakulteta ─ Omikron ─ petu godinu zaredom organizuje timsko takmičenje osmišljeno s... Više »
Citat dana
Znati ne znači biti. Naučeno morate pokušati preneti u svakodnevni život.
Blejz Paskal