Walter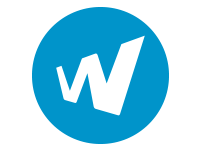 Walter is a Bosnian-Swedish company with a staff of 85 employees. Currently, it is located in Sarajevo, Bosnia and Herzegovina, but in the near future there will be a Walter office opening in Stockholm, Sweden and San Francisco, United States. Walter provides solutions based on the BIM platform to architectural/construction companies.
Depending on the client's needs, Walter can provide services ranging from bare digitization of the building technical drawings, creation of 3D models of the building, animation and visualization of the buildings, smart IT solutions and web systems to assist in building design and management. Furthermore, Walter offers a full spectrum of design work, both in construction processes (architectural ideas and projects, mechanical, electrical, structural designs, presentation and visualization of the projects, etc.).
Walter adds on to these services by providing graphic and industrial design solutions. Walter's commitment is to support innovations in construction and to always strive to offer smarter, more sustainable living conditions.
Walter/IT Department is software department provider of information technology solutions and services for Western European Market.
We create smart, innovative and cost effective solutions to small and large business, while creating long term and stable relationships with our clients.
DOGAĐAJI
U subotu, 11. jula, od 10 časova, pridružite nam se na besplatnom vebinaru "Napredne prodajne vještine: Tajne komuniciranja i savladavanja... Više »

U utorak, 7. jula, od 17 časova, pridružite nam se na besplatnom seminaru "Kontroling i finansijski izvještaji". Svi oni koji nisu... Više »

U subotu, 20. juna, od 11 časova, pridružite nam se na besplatnom seminaru "Kako postati dobar copywriter". Da li ste se oduvek na... Više »
Granity Ventures focuses on developing new technology so that people can build and create more. Unlocking peoples potent... Više »

Marketinska agencija Poliplan 1to1 osnovana 2006. godine postala je lider i to ne samo među BTL agencijama već kao agenc... Više »

Joule Performance (Littlebit group) je uspješna kompanija za proizvodnju i prodaju hardverskih komponenti i gotovih racu... Više »
Social Impact Award je takmičenje ideja i edukativni program za mlade koji razvija i implementira inovativna rešenja za ... Više »

Privredni forum mladih u saradnji sa Beogradskom otvorenom školom i Institutom za razvoj i inovacije, a u okviru projekt... Više »

Kandidatima za posao na raspolaganju je beskontaktni sistem procesa selekcije i zapošljavanja U svetlu izmena načina pos... Više »
Citat dana
Cenim onoga ko živi da bi učio.
Fridrih Niče