Walter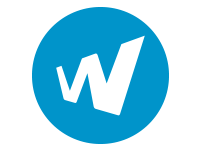 Walter is a Bosnian-Swedish company with a staff of 85 employees. Currently, it is located in Sarajevo, Bosnia and Herzegovina, but in the near future there will be a Walter office opening in Stockholm, Sweden and San Francisco, United States. Walter provides solutions based on the BIM platform to architectural/construction companies.
Depending on the client's needs, Walter can provide services ranging from bare digitization of the building technical drawings, creation of 3D models of the building, animation and visualization of the buildings, smart IT solutions and web systems to assist in building design and management. Furthermore, Walter offers a full spectrum of design work, both in construction processes (architectural ideas and projects, mechanical, electrical, structural designs, presentation and visualization of the projects, etc.).
Walter adds on to these services by providing graphic and industrial design solutions. Walter's commitment is to support innovations in construction and to always strive to offer smarter, more sustainable living conditions.
Walter/IT Department is software department provider of information technology solutions and services for Western European Market.
We create smart, innovative and cost effective solutions to small and large business, while creating long term and stable relationships with our clients.
DOGAĐAJI
U subotu, 8. aprila, od 10:00, pridružite nam se na besplatnom seminaru "Freelance – Land your first job!". Na ovom seminaru polaznici... Više »

BESPLATAN SEMINAR: OD PROGRAMERA, PREKO MENADŽERA DO LIDERA U subotu, 25. marta, od 11:00, pridružite nam se na besplatnom seminaru... Više »

U subotu, 11. marta, od 10:00, pridružite nam se na besplatnom događaju "Neka 2023. bude izvanredna – izazov za najuspješniju godinu... Više »
IPlumVPN B.V. Mi u kompaniji IPlumVPN B.V. težimo da omogućimo ljudima i preduzećima da ostvare svoj pun potencijal t... Više »

Wiener Stadtische osiguranje a.d.o. Wiener Städtische osiguranje a.d.o. Beograd je član Vienna Insurance Group-e čiji p... Više »

ZIRA je produktna IT kompanija u BiH, globalno priznata u okviru telekom industrije. Kompanija posluje sa preko 50 telek... Više »
Brzi intervjui sa najatraktivnijim poslodavcima u regionu na sajmu zapošljavanja LINK2job Drage koleginice i kolege, po... Više »

U subotu, 1. 10. 2022. godine, u organizaciji Centra za razvoj karijere, održano je finale Case Study Competitiona, jedi... Više »

Savez studenata Fakulteta organizacionih nauka, pod pokroviteljstvom Fakulteta organizacionih nauka, jedanaesti put po r... Više »
Citat dana
Education is what survives when what has been learned has been forgotten. Obrazvoanje je ono što preživi kada se zaboravi ono što je naučeno.
B. F. Skiner
Ne propustite obaveštenje o besplatnim seminarima!
Unesite Vaš e-mail i budite obavešteni o besplatnim seminarima, radionicama i drugim događajima koji vam mogu pomoći da nađete posao i razvijete svoju karijeru!